Impers et Passes trio
Where could those funny characters come out from? They look so strange wearing those raincoats, and we wonder whether they squabble each other or scheme together.

In crazy spirals or incredible bounces of balls, clubs or staff, they seem either to be keeping control on their objects or being overwhelmed at every second.
Impers et Passes is the first show of Les Objets Volants; juggling, music and characters are brought together with a good sense of humor and derision. And if their life together on stage seems sometimes impossible, it is only the impression of an extremely accurate work!
Impers et Passes trio was performed between 1999 and 2005, with approximately 130 performances in differents versions.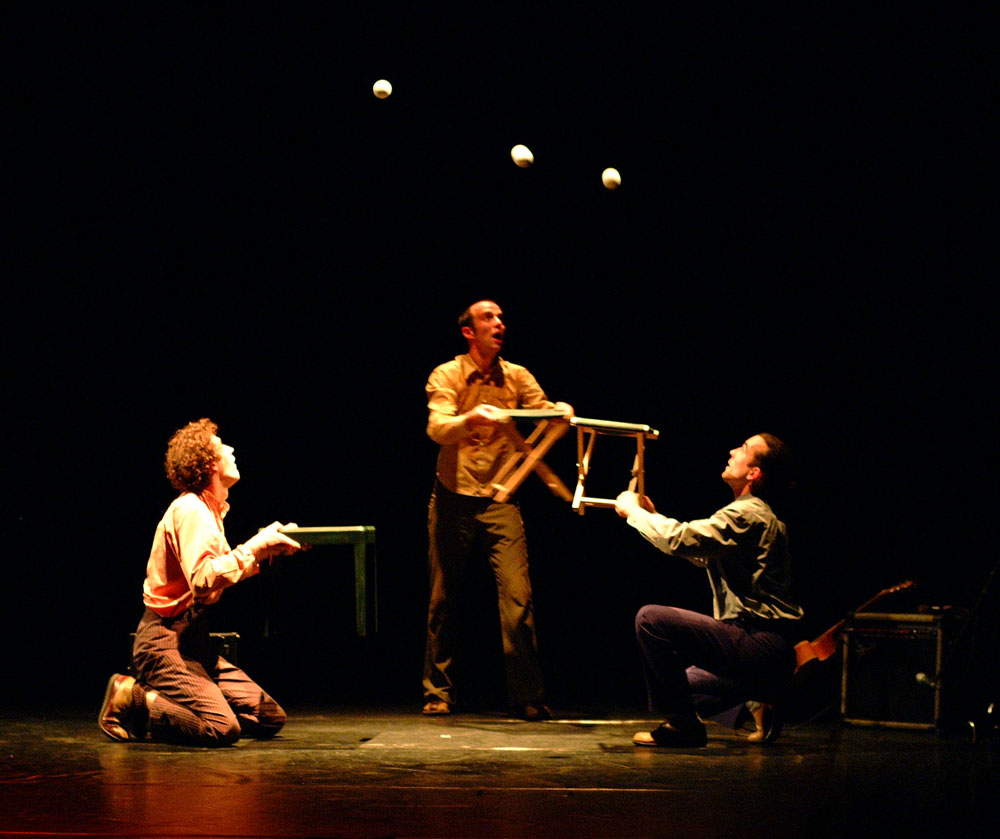 Cast
Juggling, manipulation, music: Toon Schuermans, David Fischer and Denis Paumier
Costume design: Natacha Belova
Production
Les Objets Volants; we would like to thank all the people who helped us to create and rehearse the show: CNAC, ESAC, Espace Cré-Action, Jonglissimo, and many others.
Technical requirements
8m wide, 7m deep, 4m high scenic space
sound and light equipment
Duration: 55 minutes