Bubble Puzzle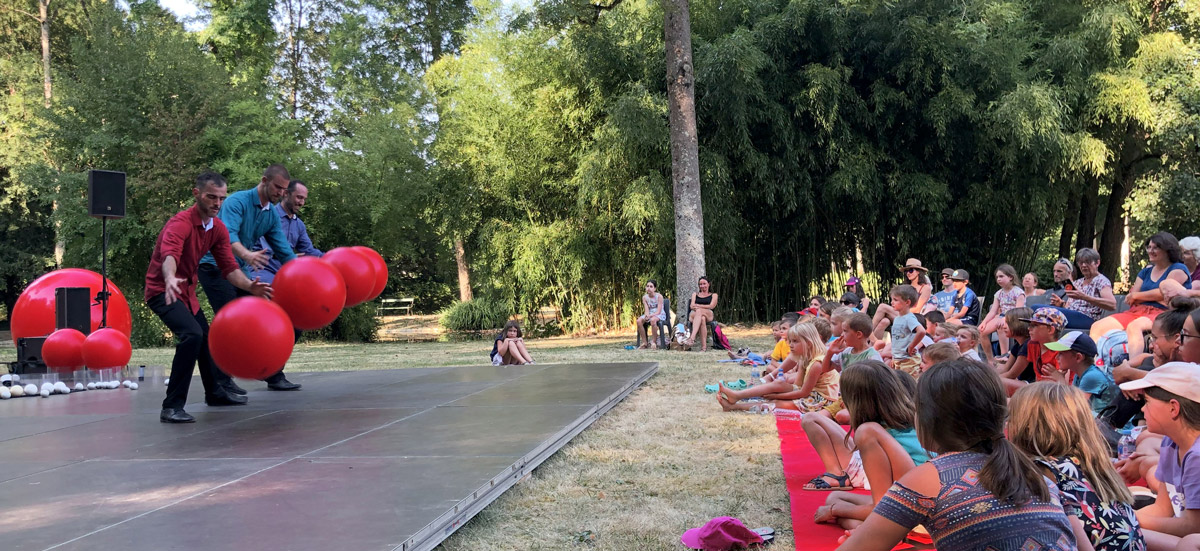 Who of you never played on his favourite screen, lining up colored balls ? We chose to do it full scale and without keyboard... The jugglers from Bubble Puzzle introduce you to their favourite game : throw, catch, pass, repeat, to the point where objects seem to become liquid. A thirst-slaking performance !
Distribution
Artistic direction, sound design : Denis Paumier
Juggling : Jean-Baptiste Diot, Daniel Sanchez, Tristan Curty
Production
Les Objets Volants with suport of City of Reims, Arts Vivants 52 (Chaumont), CCOUAC / Cie Azimuts / Ecurey Pôle d'Avenir (Montiers-sur-Saulx)
Conditions techniques
Durée : 45min
Espace scénique de 8m d'ouverture, 6m de profondeur et 5m de hauteur.